This week has been spent getting back in the swing of things. My schedule has been a bit off, but that's ok! There's a lot happening around here and I know sometimes my weeks will not go as planned. No big deal.
I thought today I would do a recap of my trip to New England and share what I was up to up there!
My trip to Boston was all thanks to Annmarie Swift. To give you a little background- I first met Annmarie at Creative at Heart Round 1 and I coincidentally sat next to her at dinner the very first night the attendees were there. I knew exactly who she was thanks to social media and honestly, I was a bit starstruck. As in, OMG I'm sitting next to THE Annmarie Swift. Wow. Annmarie is an incredible wedding photographer as well as a boudoir photographer for the Boudoirathon. If you want to have a boudoir shoot-she is one of the very best!! I've seen one of her boudoir shoots and they are so much fun! I have been so thankful to have now gotten to work with her a couple of times since that night we met! I'm also attending the Working Retreat which was created by Annmarie next month- I'll get to see her again so soon! Yay!
Anyways, back to Boston!
When Annmarie asked me a few months ago to fly up and take part in her styled shoot, I don't think it took me 20 seconds to respond with a big fat YES! followed by a strew of excited smiley emojis. AHH! I was thrilled!
I landed bright and early and we went straight the wholesaler at the Boston Flower Exchange. Talk about an amazing place!! Floor to ceiling flowers everywhere you looked! Richmond-we need a flower exchange STAT!
We headed back to Annmarie's with the car jam packed with flowers and proceeded to take over her apartment with buckets of blooms and the processing and designing began. There are TONS of flowers in this one guys. Garden roses. anemones, hydrangea, ranunculus, and a bajillion peonies. We basically couldn't walk around Anmmarie's apartment because there were so many flowers.
The styled shoot went off flawlessly. Hands down one of my favorites to date. It was hard work and we were on our feet for about 9 hours, but the end result was perfection. The details are under wraps, but trust me- I CANNOT wait to share!! For now though, here's a little sneak.
That tablescape! That bouquet! Perfection. Destination styled shoot-CHECK!
The next day Annmarie and I spent driving around the cutest little coastal towns. We went to Rockport Massachusetts which was were The Proposal was filmed! Gahh! It was adorable! We ate yummy sandwiches on the cutest little cove of a beach. It was just what we needed after such a crazy busy day the day before.
The second part of my trip was spent right in the city of Boston. Boston is beautiful. Like stunningly beautiful. The architecture, the gardens, the harbor, the boutiques...I could go on and on about what I love about this area. It's not a secret that I am a suburbs girl through and through and that just the mention of one way streets and parallel parking can send me over the edge, but I loved Boston.
Chris flew up on Thursday to spend the rest of the trip with me and we had such a great time exploring. (and eating way too much yummy food) We got our very first Uber ride...um, amazing and so convenient! We drove down to Rhode Island on Saturday for our best friend's vow renewal. It was perfect. And guess who photographed it? Annmarie Swift! I'm so thankful that she offered to come and capture their day. Our friend's Bree and Keith never got a proper wedding so this day was extra special for them.
Here's a few shots from Annmarie with some One Sweet Blooms in action! Dying over those lavender Hydrangea!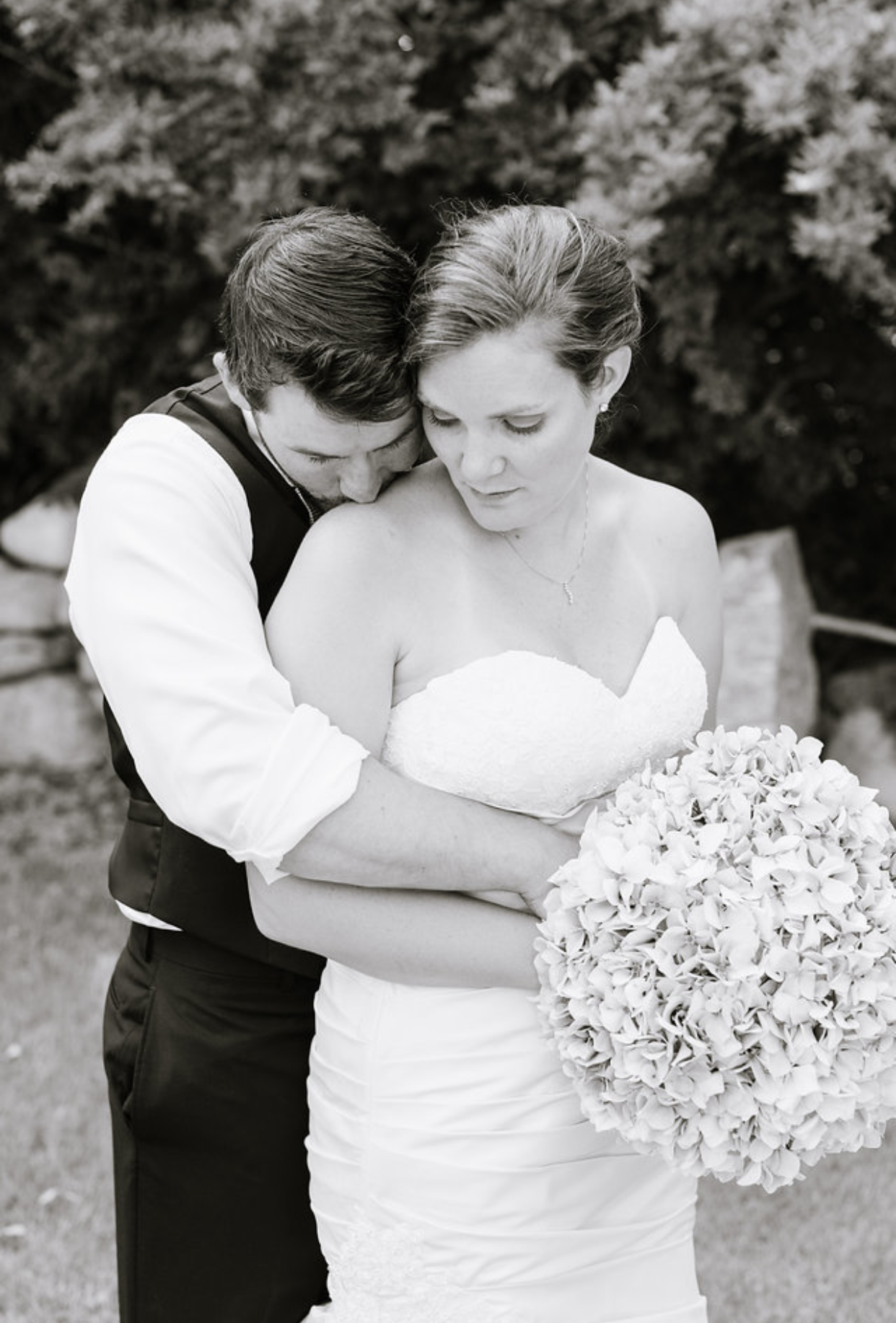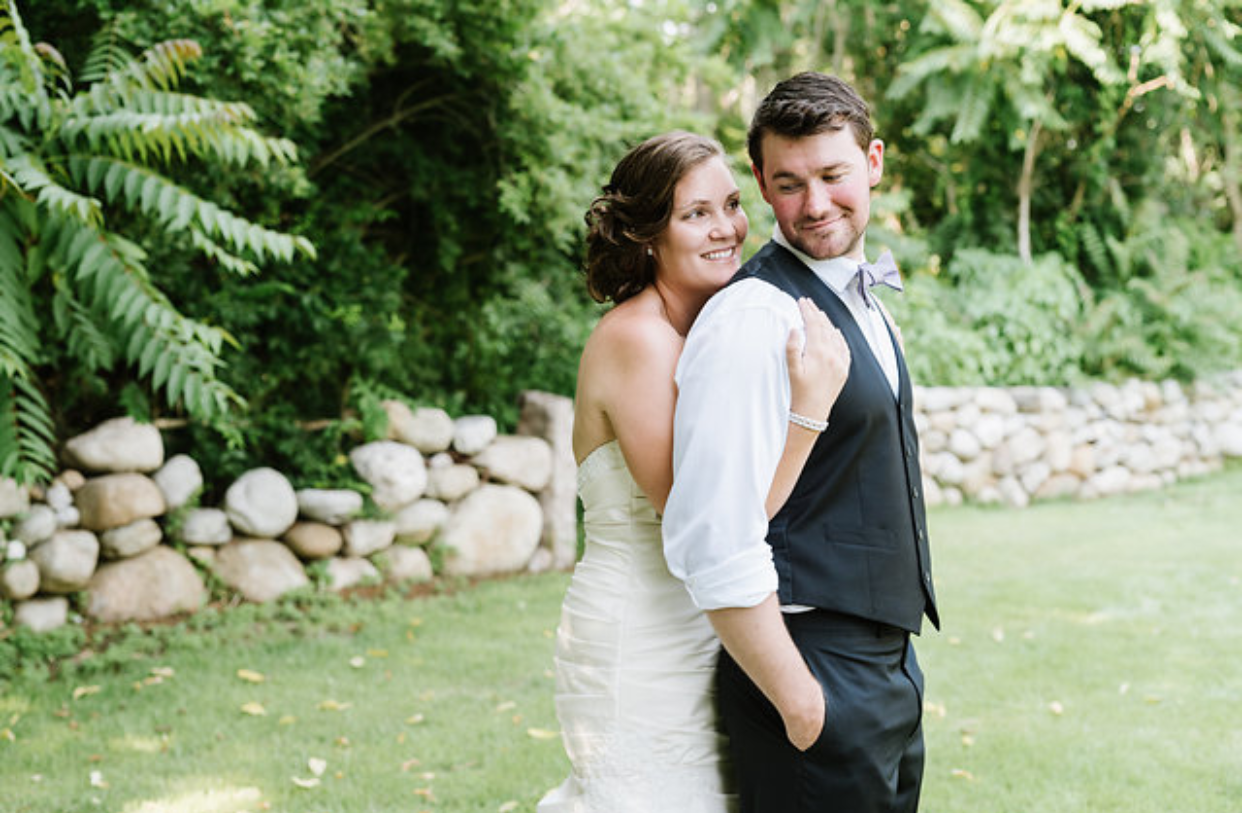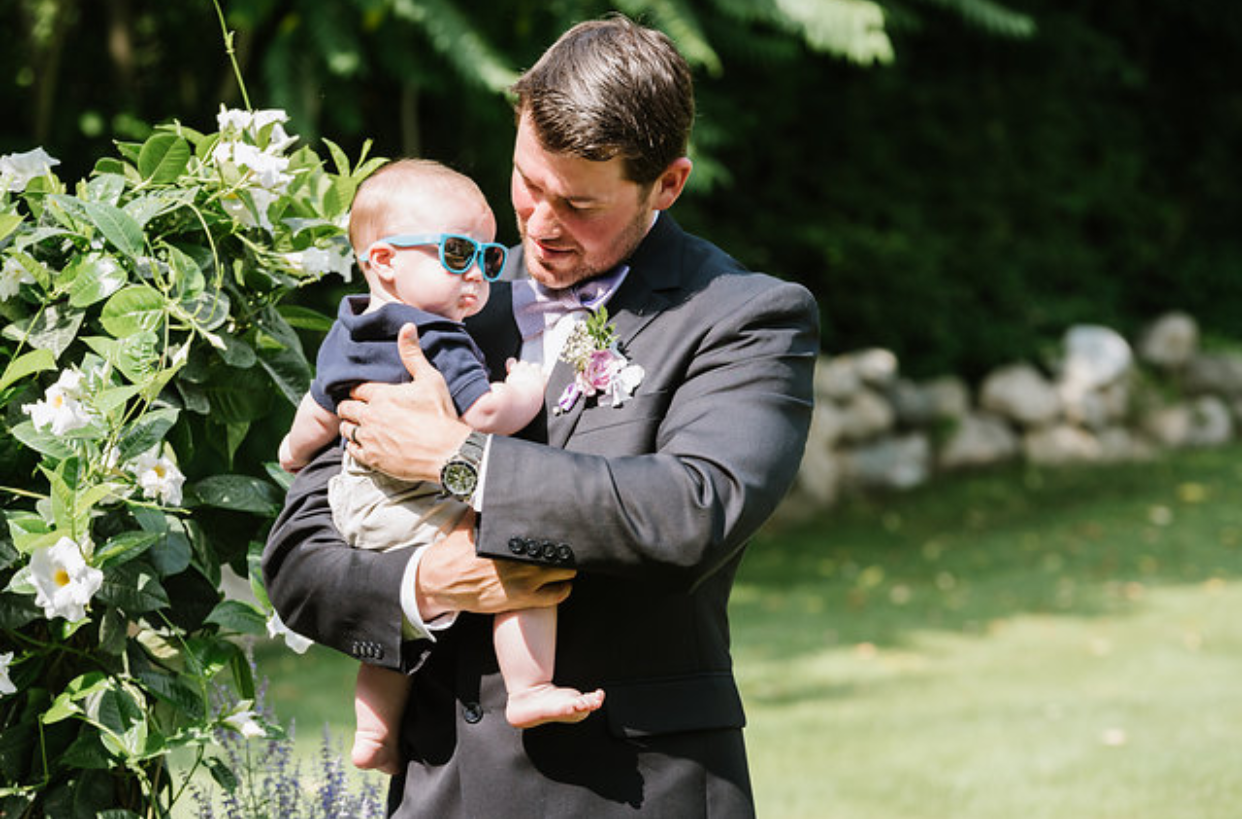 Once we were back in Boston we had 2 days left of exploring and we made the most of it! We had heard that there were whale watching excursions and we signed right up! It was probably one of the most amazing things I've ever done. The boat went about an hour off the coast of Massachusetts and there were dozens of Humpback Whales. They were so beautiful and I'm so thankful that we were able to do such a thing.
Boston, you were magical and we had such a wonderful time.
Hope you all are having a wonderful weekend! Next week is full of One Sweet Meetings and a whole lotta floral goodness. This summer is a busy one, but I wouldn't have it any other way.
Love,
Michelle